25 Cool DuckDuckGo Bangs That Make Google Search Look Slow
You probably know that DuckDuckGo is famous for its focus on privacy. While Google has become the standard for search, it's no secret that it tracks everything you do and more. Because of this, many people feel that you should quit using Google Stop Using Google Search: Here's Why Google has unrivaled access to your browsing habits. Giving everything to Google isn't such a good idea. Here are some excellent Google alternatives that still get the job done. Read More and use a search engine that respects your privacy.
Advertisement
But using a less popular search engine doesn't mean giving up cool features. In fact, DuckDuckGo packs in tons of cool tricks 8 Search Tricks That Work on DuckDuckGo but Not on Google Google Search is king. But DuckDuckGo has earned a loyal fan following. It has a few unusual features that even Google doesn't have. Read More you won't find on Google. One of its best are !bangs.
What Are Bangs?
!bangs are short commands you can type into DuckDuckGo to search another site without having to first visit it. You use them by typing an exclamation point (sometimes called a "bang"), followed by a shortcut for the website you want to search.
If you type only the bang, DuckDuckGo will bring you to the appropriate website. But bangs really shine when you add a search term in with them. For example, if you wanted to search Wikipedia for pizza, you could type the following:
!w pizza

This query brings you directly to Wikipedia's page on pizza. Without it, you'd have to type Wikipedia into the search bar, click on Wikipedia's entry, then click inside its search bar, type pizza, and hit Enter again.
But this is just the surface. Let's dive into a selection of the many bangs that DDG offers.
Advertisement
1. Google Translate (!gt)
!gtes hello

While it's not always perfect, Google Translate is a fantastic resource for breaching language barriers The 10 Best Online Translators You Can Use in the Real World Need a quick translation to another language? These free online translators are perfect for word swapping to another language. Read More . Next time you want to see how to say something in another language, use the !gt command followed by the language you want to translate into.
This will open a Google Translate page that detects the language you entered and translates it to your selected option.
Popular options include !gtfr for French, !gtde for German, and !gtchinese for Chinese. Check the list of language shortcuts from DDG to see what the code is for your language.
Advertisement
2. YouTube (!yt)
!yt cat videos

Chances are, if you want to watch a video online, it's on YouTube 10 Most Popular YouTube Videos You Can Make Today If you want to start a YouTube channel today, these are the most popular types of video you can make. Read More . Quickly search for the hottest new cat videos with this command.
3. AZ Lyrics (!azl)
!azl Shining Star

Finding lyrics for your favorite songs often involves visiting some junky site with tons of ads and nonsense crammed in. Using the AZLyrics bang, you can quickly search for your favorite song to make sure you're not singing the lyrics wrong.
4. Thesaurus (!t)
!t amazing

Next time you need another way to say something, open the Thesaurus.com entry for that word with one quick search. For instance, if you needed a new way to tell your friend about MakeUseOf, you could enter the above example command.
Advertisement
5. GameFAQs (!gfaqs)
!gfaqs Ace Attorney

If you're a gamer, GameFAQs is a site you should visit often. It's an awesome resource for walkthroughs The Best Sites for Video Game Guides and Walkthroughs Are you stuck in a game and need a video game walkthrough to help? Check out these best sites for video game guides. Read More , cheats, and discussion with other players. You can pull up the wealth of information this site keeps for a game by using its bang, like the above example.
6. How Long to Beat (!hlb)
!hlb Super Mario Odyssey

While we're on the topic of gaming, How Long to Beat is a valuable resource for seeing how long it usually takes to complete a game 3 Ways To Find Out How Long It Will Take To Beat A Video Game Thinking of getting a game, but want to know how long it will take to play first? A couple of sites have statistics from other players, so you can look this up. Read More . Use this bang to see how much time you can expect to spend on your next game — it even breaks down by different playstyles!
7. DaFont (!dafont)
!dafont chalk

If you need a new font The 8 Best Free Font Websites for Free Fonts Online Not everyone can afford a licensed font. These websites will help you find the perfect free font for your next project. Read More for a project or just to try something new, DaFont is a great place to look. Use this bang to find a fresh font faster than ever.
Advertisement
8. Google Doodles (!gdoodle)
!gdoodle chocolate

Google regularly changes the logo on its homepage for holidays, world events, and famous birthdays. To take a gander through the long history of Google Doogles, use this command.
9. Giphy (!giphy)
!giphy goodbye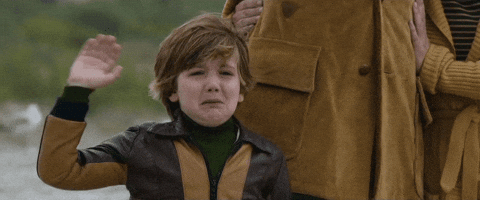 You'll find the world's biggest collection of GIFs on Giphy. Next time you need the perfect reaction React to Anything: 5 Ways to Find Perfect Reaction GIFs & Videos React to just about anything with the perfect quote, GIF or video. We show you where to find a well-timed video, or a quote from a show, along with some GIF tools of course. Read More to some silly post you see online, jump right to it with its bang.
10. Acronym Finder (!acro)
!acro LTE

In today's technology world, the insane amount of acronyms can begin to feel like alphabet soup. Next time you don't know what an acronym stands for 30 More Internet Slang Words and Acronyms You Need to Know These are just some of the slang words and acronyms today's youth is speaking online or in the real world. Add them to your street speak. Read More , you can easily discover all its possible uses with this command.
11. Ultimate Guitar Tabs (!tabs)
!tabs Take It Easy

Tabs are an awesome way for guitar players look up how to play nearly any song. Save a few seconds with the bang command to find tabs for your favorite music Find the Best Free Guitar and Bass Tabs on These 5 Sites These five tab and bass websites are your go-to resource for learning guitar. Beginners and experts alike can go through the large catalog of free guitar tabs. Read More .
12. Google Images (!gi)
!gi sunsets

DuckDuckGo features an image search, but if it isn't finding what you want, you can hop over to a Google image search with a quick bang.
13. The Weather Channel (!wc)
!wc Boston

Next time you want to quickly check the weather 5 Fun Ways To Check The Weather Every Day Cool Websites and Apps looks at five tools that make the weather just a bit more fun. When you have to check the weather every day, why not make it entertaining! Read More for any location, just use this bang. You can enter a city name, ZIP code, or similar.
14. Down for Everyone? (!isup)
!isup twitter.com

When you can't connect to a website, you probably want to check if it's down for everyone or just you. It's an important step in diagnosing network problems Network Problems? 7 Diagnostic Tricks and Simple Fixes Network problems must be diagnosed before they can be resolved. This article covers seven simple tricks for fixing your network. Read More , and you can find out quickly using this bang.
15. Nutrition Data (!nutridata)
!nutridata Big Mac

If you're watching what you eat This Daily Food Tracking Habit Can Transform Your Health Tracking the food you eat can change your health. Life benefits include losing weight and better sleep. And food tracking isn't tough -- you can do it easily with a few easy tools. Read More and need quick information about the nutrition facts for a particular food, this command is a huge help.
16. Urban Dictionary (!u)
!u nickelback

Need to get the "street" meaning of a word? If the standard dictionary doesn't provide a modern definition, Urban Dictionary is your best bet.
17. Stack Exchange (!sx)
!sx java pointers

Stack Exchange consists of a variety of question-and-answer sites 8 Best Stack Exchange Communities to Get Help No matter what you're asking about, Stack Exchange websites offer a great place to get answers. Here are some of the top communities you should join. Read More . It's a great place to visit when you need expert help from real people, and you can search its vast library of discussions with this command.
18. Metacritic (!mc)
!mc Pitch Perfect

We could debate over whether it's an effective system, but Metacritic is the place to go when you want a quick idea of a movie, TV show, music album, or video game's quality. The site aggregates reviews from many sources to give a score from 1-100.
19. FileInfo (!fileinfo)
!fileinfo xps

Ever come across a file extension you don't recognize How To Open Strange File Types In Windows Computers know thousands of different file formats. Sometimes, both you and Windows are clueless as to how to open a strange file. Here is how you can figure out how to open those files. Read More ? FileInfo is a great way to find out what the file is for. It also tells you what programs can open that file type on various platforms.
20. AllMusic (!allmusic)
!allmusic Smash Mouth

Audiophiles will love AllMusic, as it's one of the most comprehensive sites for music information The Internet Music Guide for the Audiophile We have uncovered the biggest sites for music fans in several categories. Whether you want to buy an album, stream songs, discover new music, or just learn more, these sites have it all. Read More . You can find information on artists and albums, including short reviews and recommended tracks.
21. Wolfram Alpha (!wa)
!wa solve 8x + 6 = 15x -8

Wolfram Alpha is a "computational knowledge engine" capable of more intensive tasks than Google. It can graph equations, list the taxonomy of elephants, and even knows the clearance below the Golden Gate Bridge. Throw whatever you like at it 20 Ways Everyday Life is Easier with Wolfram Alpha There is something about Wolfram Alpha. It makes complicated computations cool again. Here are 20 ways to put the engine to everyday use. Read More — it's quite fun!
22. Google Maps (!m)
!m Orlando

Need to look up directions or see where a business is? The Google Maps bang is the quickest way to find that out.
23. Subreddit (!sr)
!sr wallpapers

Need to go right to a specific subreddit 6 Awesome Subreddits That Deserve More Than 20,000 Subscribers There's a subreddit for just about anything, but the hard part is finding them. Here are six awesome subreddits that lie under the radar, but deserve the bragging rights to 20,000 subscribers. Read More ? You don't have to browse through a list — just use this command to jump right to it.
24. Indeed (!jobs)
!jobs electrician

Want to get searching for a job 7 Big Job Search Engines to Help You Find Work Searching for the next good job is a continuous activity for many of us. Start your job search on seven of the biggest job search engines on the web. Read More right away? Indeed's bang command lets you start searching for a job that fits your skills instantly.
25. MakeUseOf (!muo)
!makeuseof Windows 10

Want to search our site to see if we've written about a topic you're interested in? Try this bang, and if you can't find anything, contact us and let us know what you'd like to see an article on!
Cheatsheet DuckDuckGo #osint pic.twitter.com/mzykoOYnV2

— Dutch OsintGuy (@dutch_osintguy) December 10, 2017
A Few Bang Tips
These 25 DuckDuckGo bangs are only a small selection of the almost 10,000 on offer by DDG. Thus, you should keep a few tips in mind to get the most out of them:
Bangs will auto-complete on DDG. Thus, if you type !geek, you'll see all bangs that contain those characters. Try this to see if your favorite sites have a bang!
You can search bangs by typing !bang followed by a query.
If you think DDG is missing a bang, use the suggestion form to send in your requests.
If you don't like typing bangs but still want to use them, try the unofficial DuckDuckGo !bangs Chrome extension. This lets you add buttons for select bangs under the search bar on DuckDuckGo results pages. Thus, if you type a query and decide you'd like to search YouTube for it instead, you can just click its button. It also adds an option to your right-click menu to quickly search a few sites for any text you click on.
Which DuckDuckGo !Bang Did You Pick?
Now you have 25 DuckDuckGo bangs in your pocket for speedy searching. Integrate the ones you use most often into your daily workflow, and you'll fly around the web like never before. We recommend exploring DuckDuckGo for bangs you use — these are just a sampling.
Combined with the company's focus on privacy, what's not to love about DuckDuckGo? You can always !g to search Google for something if DDG can't find it. If you're a student, DuckDuckGo even has special tricks 10 Essential DuckDuckGo Search Tricks for Every Student There are plenty of reasons to choose a search engine like DuckDuckGo over Google. Students will find these reasons and tips convincing. Read More for you.
Do you use bangs regularly? What are some of your favorites? Tell us if these would make you switch to DuckDuckGo in the comments!
Related topics: DuckDuckGo, Web Search.
Affiliate Disclosure: By buying the products we recommend, you help keep the site alive. Read more.