Although the NVIDIA GeForce GT540M graphics card supports all the aforementioned features (check here and here), the video card information utility GPU-Z shows that those features are NOT available for my system: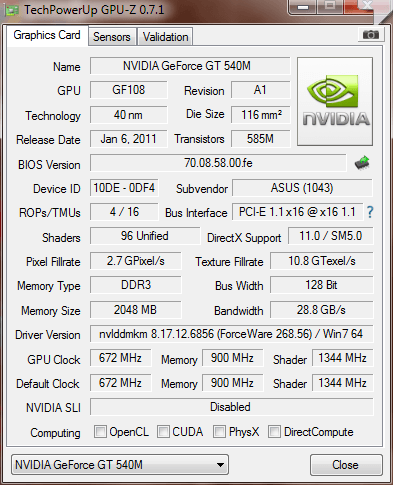 Please help me rectify this situation – how do I enable OpenCL, CUDA, PhysX and DirectCompute?
I'm using an Asus K53S Series laptop.
Thanks in advance.